Conveyor Spares
The purchasing of  conveyor spares for daily maintenance, repair and overhaul of manufacturing and production equipment can be complicated but is critical to avoiding costly downtime and maintaining continuity of production.
At Asmech, we supply a comprehensive range of conveyor components for the materials handling industry. All parts are high quality, competitively priced and from leading component manufacturers, some examples are as below:
What parts need regular maintenance?
Some basic but essential components should be examined at the start and end of every shift. Parts requiring these checks include items such as, Wear beds, motors, bearing and belts.
You should remain vigilant for strange noises or missing parts when checking your conveyor. Always keep the manual that came with your system handy for reference purposes.
Should you keep spares on site in case of any incidents?
Nobody can predict when conveyor parts will stop working, and there are no guarantees that any parts will never need to be replaced. Parts have a tendency to stop working at the worst possible time, which is why it is so important to ensure you have back-up resources in place so you are covered no matter what happens. When you have conveyor spares to turn to, you can avoid costly downtime and keep your business up-and-running. If you don't replace or repair failed parts when problems start to arise, other parts of your system can easily become affected. It's extremely wise to keep critical conveyor spares on site at all times and to work with a supplier that can quickly source parts for you when an emergency strikes.
How easy are spares to install? Would you need to call someone out?
Some parts are trickier to install than others, however, with this in mind, Asmech aim to design machines to be as maintenance friendly as possible. It's essential that the person installing your parts has the competence and experience needed to carry out this task safely. At Asmech, we can come to your assistance if you do need any help with installing parts.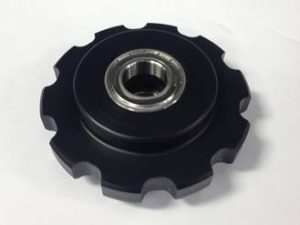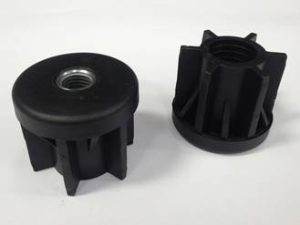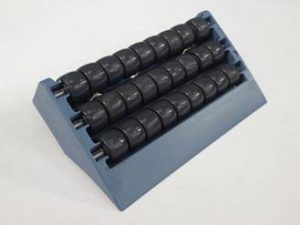 Why should you obtain spares from Asmech?
At Asmech, we are a market-leader when it comes to designing, manufacturing and installing conveyor systems of all types. Due to this we are able to buy component parts very competitively.
We work with some of the world's most notable companies and supply products and services for clients from a wide range of industry sectors, offering everything from spare parts and small conveyors to full turnkey solutions.
We are also able to provide high-quality installation, servicing and maintenance services.
Contact us today on (01623) 424 442 or via sales@asmechsystems.co.uk to find out more.