The biggest project undertaken by Asmech Systems to date (2012)
A well-known dairy invited Asmech Systems Ltd to be involved in their 'Super Dairy Project being manufactured in the UK.
The 70-acre site; which has the capacity to produce 1.5 Million bottles of milk per day (provided by 900 farmers), is based in Buckinghamshire and processes only British milk and aims to supply 10% of the milk needed in England.
Asmech Systems Ltd were contracted to design, manufacture and install a Cap Handling System for a hole in the wall in-plant blow moulding facility for the handling of caps to a filler.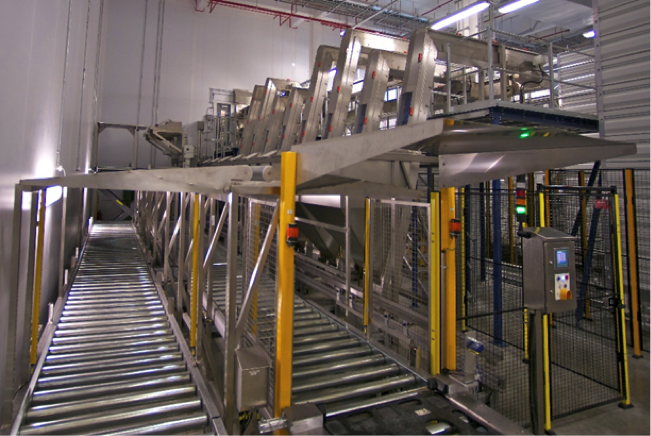 The Cap Handling System formed part of the process required; for the manufacture and supply of HDPE plastic bottles to the dairy at their brand-new hole in the wall plant blow moulding in-house production facility.
Asmech System Ltd designed the 'Cap Handling System' to deliver caps, from any one of eight dedicated storage hoppers to the required filler / fillers. The hoppers were dedicated to a particular colour of cap.
Once loaded into the hopper the product was transported by the means of an automated conveyor handling system. The system was designed to deliver to a maximum of four fillers from any one lane.
Asmech's involvement in this very large project comprised of:
Locator – Used to locate a slave board and create a location guide for the  position of a boxer pack using a fork lift truck.
Tippers and Hoppers
Modular Belt Conveyors – Hoppers to the Inclines through a fire wall
Main Incline Conveyors for bottle caps
Cross Conveyors