Asmech Systems were proud to support the Rotary Club of Mansfield 25th Courage Award Luncheon at Portland College, Mansfield on Tuesday 1st March 2016.
Shane Gunstone (Managing Director) said, 'As ever it was a wonderful and inspiring event, that I was proud to attend; it is all very humbling, and we were privileged to sponsor the table in support of a courageous young man Joe Collins'.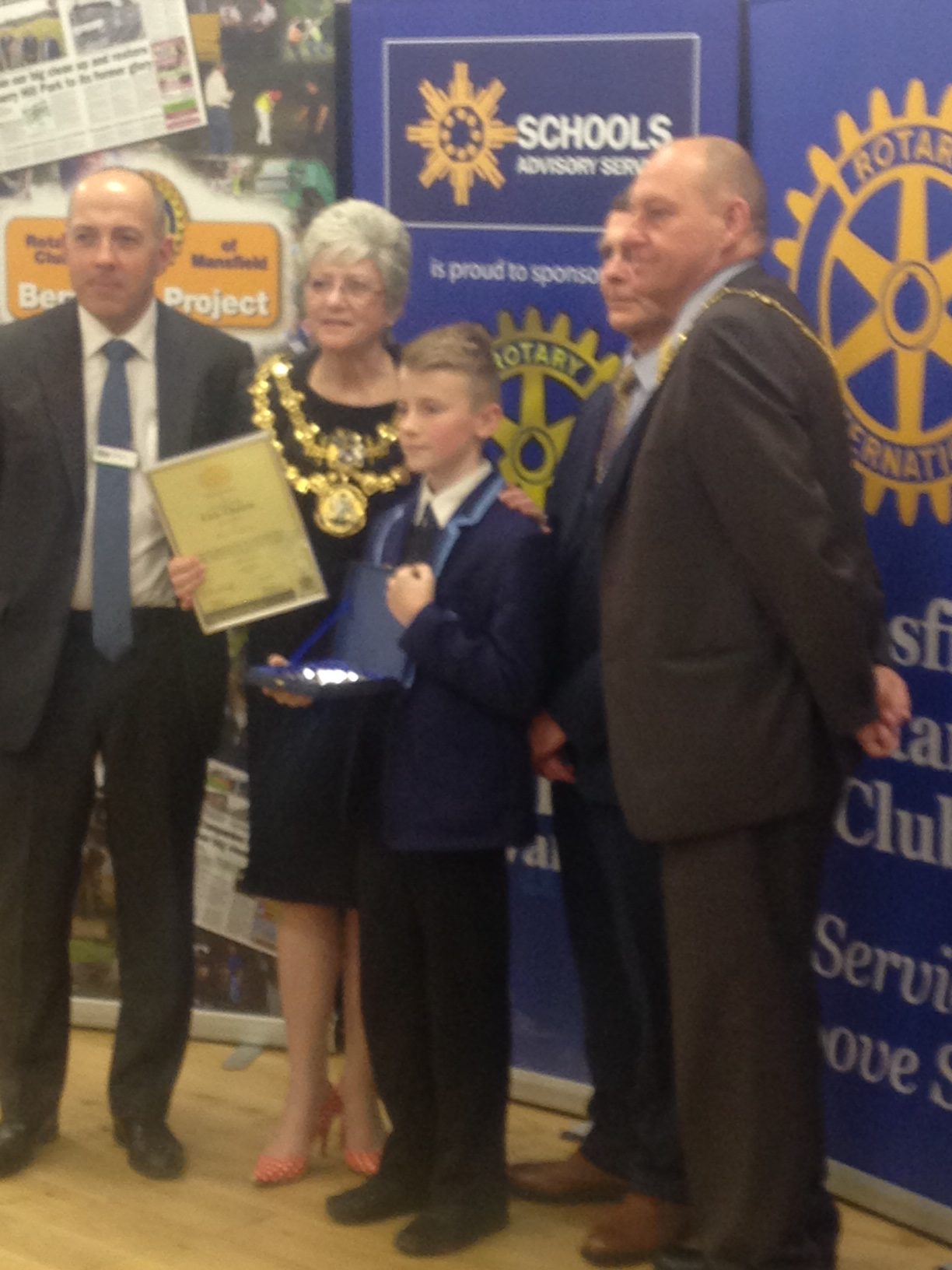 At just 12 years old Joe has already faced the sort of heartbreaking tragedy that could floor people at any time in their life. Just a few months into his transition to secondary school, Joe's mum was killed in a road accident. The last 2 years have been very tough for Joe and his dad Craig. making his achievements all the more deserving of recognition.
Joe was nominated by academy principal Donna Trusler, who said 'Even through times of adversity, Joe has shown resilience and courage and is excelling at school in all his subjects. He is popular, well behaved and a pleasure to have with us; we are all very proud of him'
When he's not busy hitting the books (he says English is his favorite subject), Joe heads for the football pitch at Sherwood Colliery where he puts in battling performances every Saturday and Sunday.
With so much life to live in front of him, Joe is unsure what he will choose to do in the future, but at least one of his ideas is fitting for someone who has shown such bravery and perseverance; he is considering the Royal Marines.
Well done Joe …